Redeeming Love
by Jeanne Moore  
Jeanne Moore and her husband Jim live in New Jersey, where they are discovering joy and purpose in God's faithfulness even in the midst of great loss. They have a family full of steps and grands and in-laws and think each one and each moment with them is a gift. Jeanne loves to bake Italian cookies, travel, concoct her own soap, and fill her calendar with fun. You can find her on Facebook, Instagram, and the blog she keeps trying to write.
I don't feel the sting of it on Mother's Day in the way I thought I would. Maybe it's because there has been so much added to my life that the empty feeling comes at other times. This year marks 35 years without my mother, 13 years without my son Tim, and 9 years into my second run at being a step mom.  My motherhood has been rewritten several times.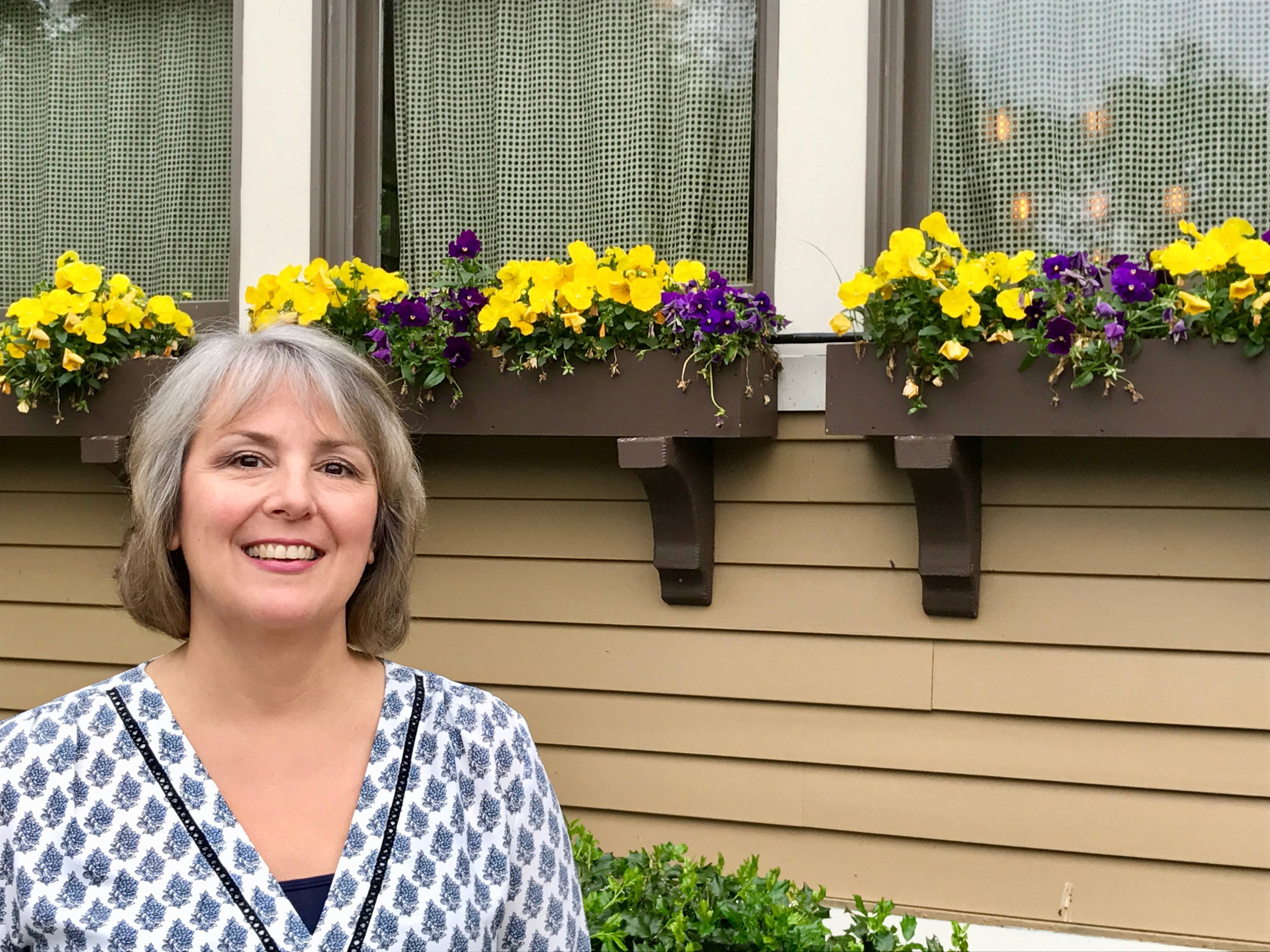 When I was barely 19, I became a mom while my own mom, who seemed so present for me, was silently rising above a terminal diagnosis. By the time my son began to walk, she was gone. During those dark days of grief I encountered Jesus. A few months later I was pregnant again. Tim was my promise baby. With him, I gained the confidence that I lacked the first time along through a wonderful support system of women, even though his dad had no interest in the things of God. I had every reason to think that my life would turn out like a story book as long as I prayed and stayed within the lines, because that was my understanding of Christianity at the time. But the lines moved when my marriage fell apart, and after 4 years as a single mom, I entered a new Christian marriage with my three boys and all the wrong expectations. We all tried hard and we all suffered in our own ways. 
Tim was my middle child and he wore it out front, like the tattoo he got after a fall stay at a wilderness boot camp to try and help bring order to his teenage life. Things were spinning out of control and he took the ride the hardest. By 19, he started his own journey into parenthood with even less resolve than I had. There was no wedding and no promise except the vow he made to take care of his child even if he couldn't make it work with his girlfriend. Soon after came a providential moment — he finally came to church with us and I caught the sight of his hand in the air at the altar call. Shortly after, a motorcycle accident took him away from me piece by piece.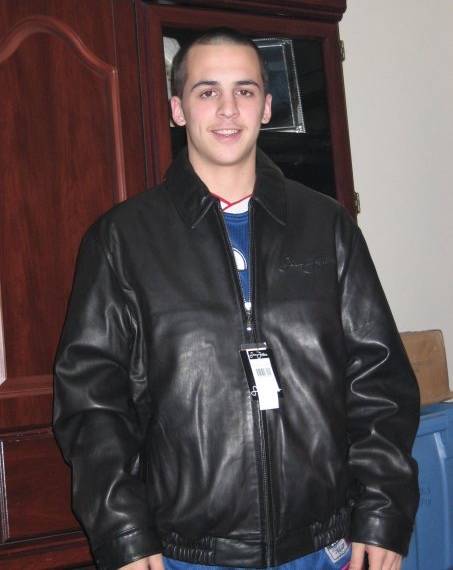 From that first moment all of our lives changed forever. Tim's brothers lost their mother to a hospital, his girlfriend found purpose in caring for him, his step father began his own descent into terminal cancer, and I became a mother redefined. For three months I hoped, prayed, and quoted every promise I knew through the bizarre and scary roller coaster ride of his brain injury with its surgeries, rehab attempt, meningitis, and intracranial antibiotics. 
We made plans to bring his dog to the hospital with balloons and a cake for his 20th birthday. We even hoped to get a word or two from him — like the spontaneous questions he asked his girlfriend about naming their baby girl a full week before the sonogram confirmed the gender or the time he asked me about his step dad going to heaven and Tim going with him before anyone knew what kind of illness he had. Later, we would see those things as gifts from God — a comfort and assurance of His presence.
But in the wee hours of that night of anticipation, my phone rang and by the time I got back to the hospital, Tim had gone to heaven on his birthday. 
Somewhere between the funeral, the sicknesses that followed, and finally having to bury my second husband, a bitterness crept in. I stopped believing God was really good to me.  While questioning the very character and goodness of God, I could not be comforted and lived with a broken heart.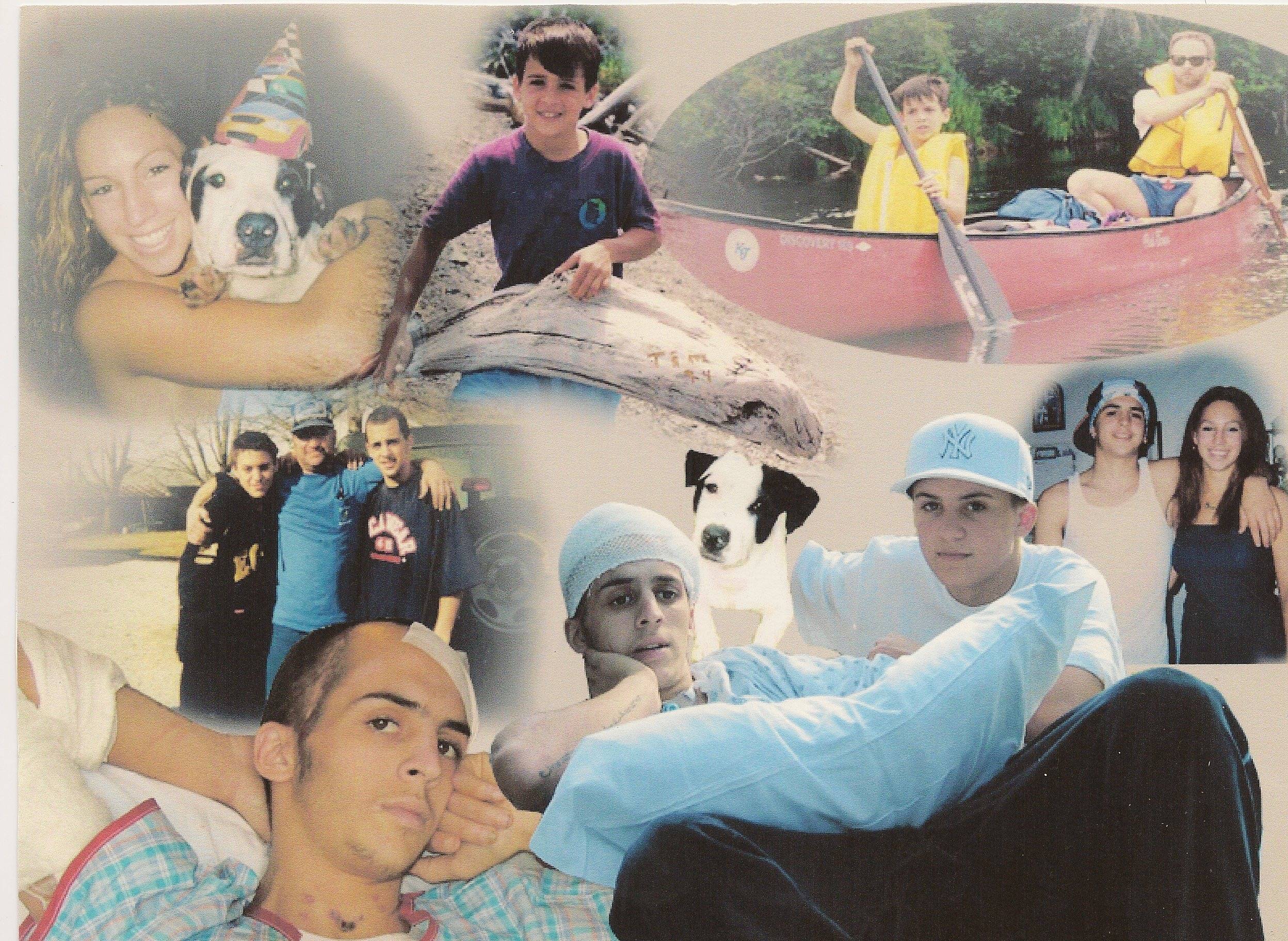 What amazes me is how tenderly He restored me, one step at a time, confirming His goodness over and over again. When my only question besides why was what horrible thing will happen next, He began to flood my life with His mercy and taught me that He is a good Father. I didn't see my error until He had already begun healing me. Now all I can see is His goodness, faithfulness, and precious love for me. He blessed me with a truly godly husband, restored my children and gave them happy lives, brought me three more step-children to love (and six grandchildren), and gave me the profound honor of walking Tim's daughter through the sadness of never knowing her dad this side of heaven.
If it's true that grief is the price we pay for love, I think the loss of a child is the highest price tag. These days, I don't count up the losses like I once did. Instead, I choose to remember this truth: I am surrounded by and immersed in love, both in the physical and spiritual realms, and yet the greatest blessing in my life is knowing the unshakeable truth that God is indeed good, and I am always loved by Him.