What He Intended
by Alli Watson  
Alli Watson has more than a decade of ministry experience in relationship development, event and tour management, booking, and copywriting. With much encouragement, she began In House Co. in 2016 to partner with Christian authors and speakers to oversee their ministries and create fresh margins for their craft. She and her husband Micah have a house full of witty kids, and consider foster care their greatest and most unexpected role to date. She's a lover of old trees, music in 6/8, and historic houses — especially the Nashville tudor cottage the Watson family calls home. You can find her online, posting almost never, at @alliwatson54.
*names have been changed to respect and protect identities
For two agonizing weeks, we anticipated news that the mom we'd been matched with had delivered her baby girl. Muslin swaddles covered in poppies and bonnets filled our nursery, along with a fancy stroller that took me a literal two hours and several kicks to collapse.
But six days after her due date with no labor in sight, we nervously jumped on a flight for a long-planned getaway to Oregon, sure we'd get a mid-air email from our foster care director asking us to turn around. No dice. So we enjoyed golden November light and the quirky people and put that baby out of our minds for a few days.
We got the news while sitting in a bustling Portland café. In an instant, we realized that the long-term placement we had trained and prepared for looked wildly different than what we had anticipated.
When we got married, God saw us sweetly and naively claim the verses in Isaiah 58 as our own. We asked Him to give us full lives in the emptiest of places and opportunities to offer ourselves to the down-and-out to restore our community. And years later, He saw us sitting in that Portland café and pressed those same verses into us, divinely ruining all of our expectations:
His name is David. He weighs just over 5 pounds. He's drug-exposed, failing to thrive, and has a host of medical issues requiring immediate and ongoing care. You will love him with every fiber of your being. You'll fight for him. And you'll desperately love his mom, too.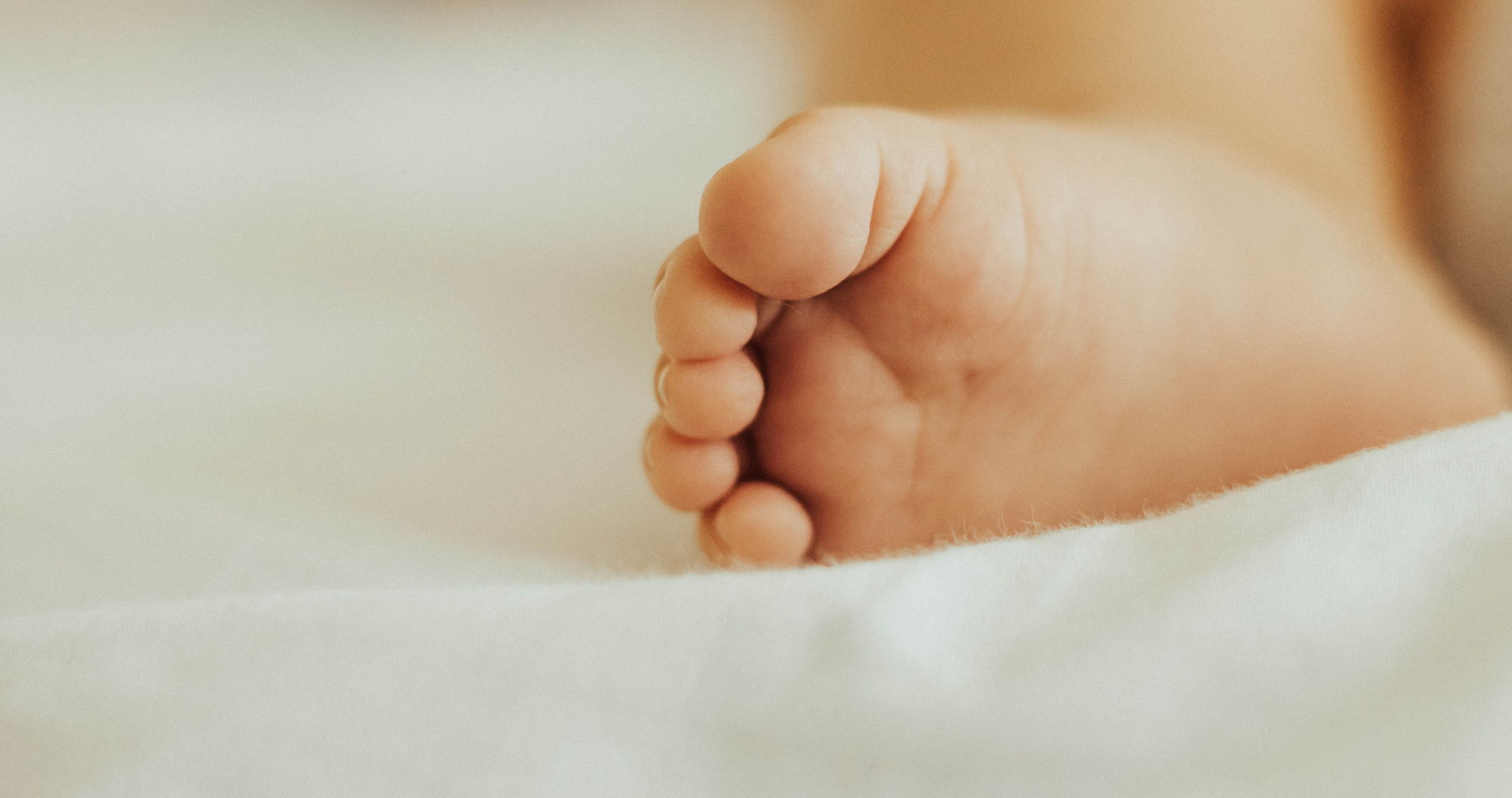 So we did. We flew home to Nashville, installed a car seat near midnight, and drove to pick David up just after daylight. The entire way, I dreamt of the magical millisecond he and I would lock eyes for the first time, convinced we would radically love him to wholeness. God saw that too, and I'm certain He laughed. The meeting was underwhelming in every imaginable way, like a bizarre Craigslist transaction where instead of an antique dresser, you loaded up an ashen-faced creature that would take two hours to eat a single bottle, nine times a day. 
God saw. Moment by moment, He grew humility and sacrifice in us, even when we were desperate, weary, and done. 
He saw our helplessness and sent friends and family in the best and worst moments. Amazingly, they're still showing up, committed to walk with us through what may be the most difficult and beautiful season of our lives. 
He sent neighbors. They walk over on pretty mornings and share that they can't understand the kind of courage that takes in a stranger, nurtures him like a son, and then open-handedly lets go. We aren't brave, but David gives them an opportunity to think about their own capacity to do something that matters.
Then He sent strangers. They breathed words of hope over us in restaurants and stores. Unsolicited, they leaned over David to whisper "I don't know why, but God wanted me to come over and tell you that this little guy loves you."
These kindnesses, before important court hearings, after sleepless nights, or in the wake of inconclusive test results, were — and are — a reminder that God continues to see, even when I feel invisible.
He sees us cheering on David's mother, Nicole, through the merciless cycle of poverty and addiction and crime. He sees her pain and her battles.  He sees that my heart holds incredible tension: compassion and frustration, trust and cynicism, grace and justice. He sees our biweekly visits at Arby's, David craning his neck to find my voice and searching for my arms. We long for Nicole's healing and freedom because she is David's mama, even if he's sure I am. 
God sees my attempts to tame unruly hair and watches our kids laugh as David holds his breath in near panic when he's lowered into a warm bath. He sees the moments we're entrenched in medical conversation, rejoicing in victories and monitoring difficulties with a host of specialists. He sees the silent prayers we offer over David as he sleeps, and the moments my heart aches with the knowledge that this good, good gift isn't ours to keep.
God sees this fear and tenderly reminds us that He is intimately familiar with the anguish of handing a precious gift over to people who may not steward it well. The irony isn't lost on us. While we can't control the outcome and can't see the future, He could. Who can fathom a love like that?
On Mother's Day,  our eight weeks will have turned into 182 days. 
God has given us the grace of learning the painful lessons of patience and the sweetness of suffering through a pair of unlikely characters: an addict with a shock of homemade tattoos and her teeny, tiny zero-percentile miracle. This is just what He intended.
This year and an indefinite number of Mother's Days to follow as we await David's fate, we'll celebrate Nicole, and somehow in the invisibility of mothering him, William Cowper's poetic words will be both a balm and promise from the One who sees the minutiae and the broad story:
His purposes will ripen fast,       Unfolding ev'ry hour;  The bud may have a bitter taste,       But sweet will be the flow'r.