customized boxes to nourish the soul after loss
A Mother's Love Knows No Bounds
by Brittney Strickland
Brittney and her husband Jared are local pastors in the suburbs of Portland, Oregon, who just planted a new church called The Bridge. They have three boys — Ezekiel, Cruz (who went to be with Jesus), and Valor — and they are now exploring the process of international adoption. Brittney is developing a new website, House of Girl, which will launch on August 1, 2017, as an online women's resource for all matters concerning heart and home.  You can find Brittney on her website and on Instagram.
From the time I was a tiny girl, I dreamt about being a mother. I played with my Waterbabies doll and imagined taking care of a real daughter someday. My desire to mother a daughter only grew with age, and I never imagined otherwise. I was the eldest of five children and loved having multiple siblings, so I planned on having four or five of my own when my husband and I married in 2006.
In January of 2011, I found out I was pregnant with our first. I absolutely loved being pregnant. I felt the most beautiful and happy I'd ever felt. I was fascinated that a child was miraculously forming inside my belly, and every precious kick increased my bond with this child.
But six weeks before my due date, my husband (at age 26) was suddenly diagnosed with cancer. The next thing I knew, we were sitting down with a specialist who looked at me and said, "well, the good thing is, even if you guys have fertility issues after we remove his left testicle, you're obviously already pregnant so that guarantees at least one child." My heart sank, and I broke down sobbing the second we walked out of his office.
On October 5, 2011, after a 24-hour labor, I gave birth to a perfectly healthy baby boy, Ezekiel Hart. He has been a gift from day one, and I cannot imagine going through this journey without him.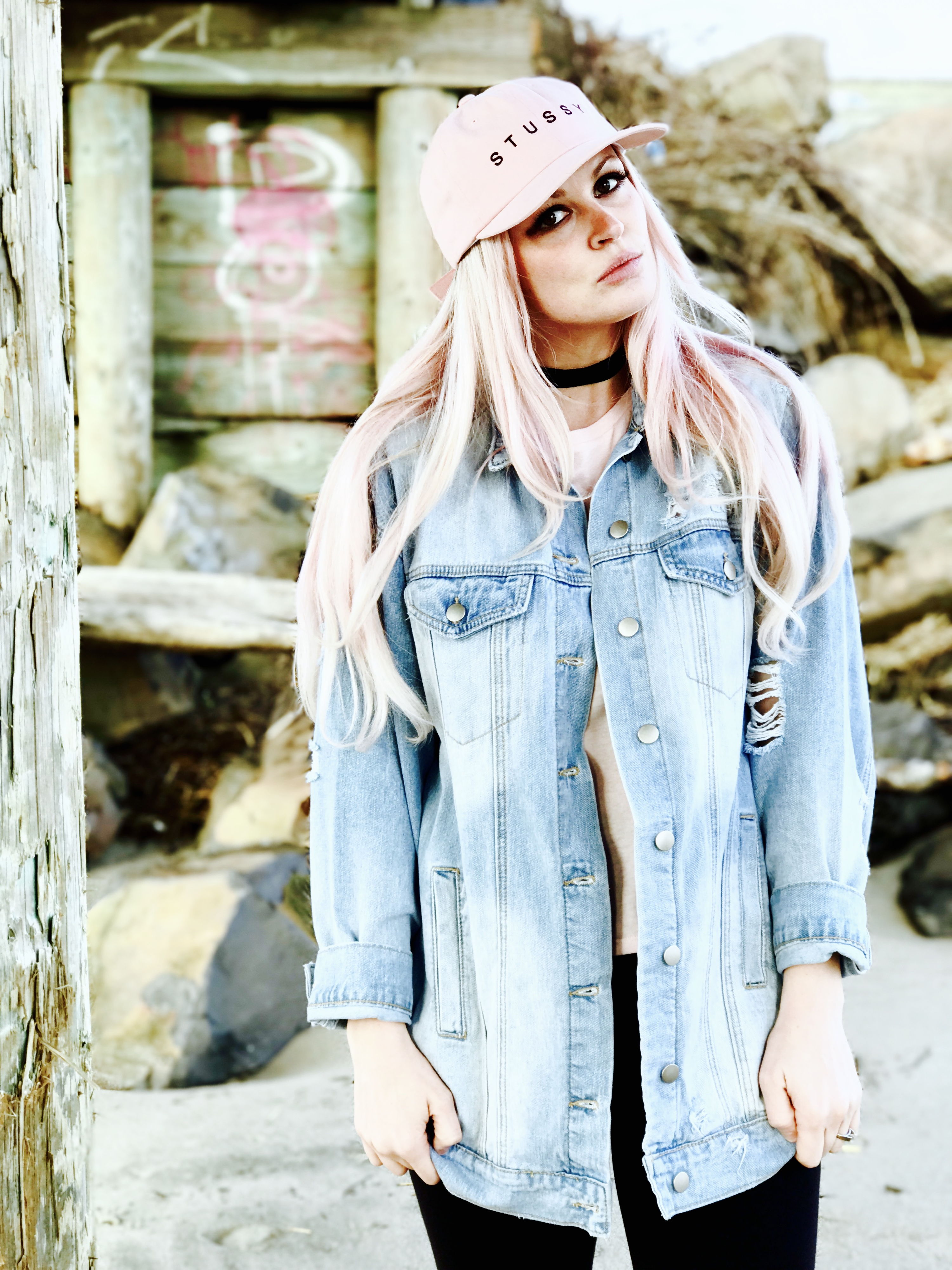 Despite the cancer, we succeeded in getting pregnant, and Ezekiel was scheduled to have a sibling just 25 months younger than him. It was a victory and we blissfully rejoiced that cancer had not taken away my husband's fertility. But little did I know, I had an ugly, scary, life-threatening mutation that was waiting to rear its head. When it did, it destroyed reality as I knew it.
Cruz, my dearest boy Cruz, was born on November 19, 2013. He had the mutation.
After a normal 17-hour delivery, Cruz was sent home after passing his newborn screenings. Later, we learned that Oregon doesn't test the first diaper for orotic acid in the urine, which would have provided early detection of a metabolic disorder. On day three of his life, I noticed he seemed abnormally sleepy. I couldn't wake him to nurse and his breathing seemed irregular. I picked him up out of his bassinet at 3:30 a.m. and just stared at him, debating whether I was overreacting or if he needed help. I'll never forget when he opened his eyes and looked straight into mine. In my spirit I heard the words, "Mama, I don't want to leave you yet." I called 911, and the rest went from worst-case scenario to worst-case scenario.
To cut a long, two-and-a-half-month story short, there is a cure for OTC deficiency (a metabolic disorder where your liver is missing the vital enzyme to metabolize protein), but as we later learned, the hospital's metabolic specialist/lead geneticist had never gone to school for metabolism or genetics. We were told there was no cure for OTC deficiency, and Cruz was put on comfort care for us to say our goodbyes and prepare to let him go. After two weeks of this, my instincts told me something was amiss. Several of my family members and I found information online that said Cruz was the perfect candidate for a liver transplant. The doctors insisted that information was incorrect. We later found out that our information was correct, and the first transplant for OTC deficiency had been done in the 1980s. However, by the time my son was life-flighted to a hospital that could actually help him, he had developed several complications from poor treatment and neglect. He lived another two months at Stanford Children's Hospital and died on January 30, 2014, from symptoms unrelated to his disorder.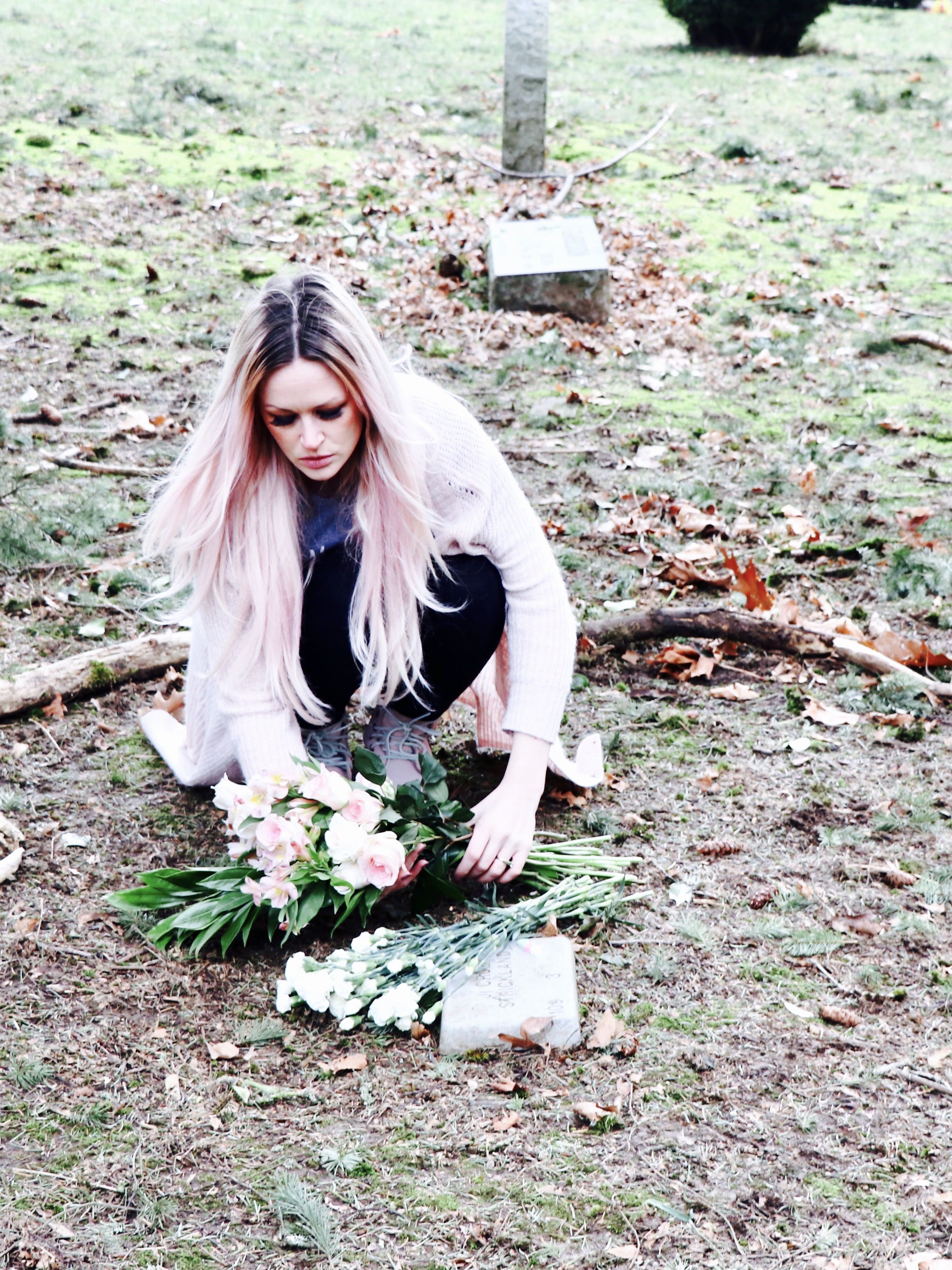 I cannot explain to you the gut-wrenching, wailing moans I uttered during those few minutes after his heart stopped. I thought I was going to die, too. My heart was palpitating, I couldn't breathe, and I threw up right there on the hospital floor. For the next several months, I survived in a state of grief, depression, and complete despair. It's only by the grace of God that I made it out of that dark place.
Four months after Cruz died, my test results came back and I found out that his mutation was hereditary. I am a carrier, and my mom is a carrier — the news I prayed would never come. This means that every time I conceive, there is a 50 percent chance that I will pass on the disorder. Boys (with XY chromosomes) cannot survive with a mutated X. Ezekiel got my good X, Cruz got my mutated X. Girls (with XX chromosomes) can live a normal life.
After losing Cruz, I thought to myself, surely, I'm due to have a girl soon. I assumed the chances of a third boy were unlikely. I was sure that God would give me a girl, because He knew the dangers surrounding having a boy, and He knew I desperately wanted a daughter. But 12 weeks into my third pregnancy, I found out I was carrying another boy. I cried, beating myself up for getting pregnant again with this mutation. How irresponsible, careless, stupid, reckless, and selfish, I told myself.
We moved to California in case I went into pre-term labor, and I delivered Valor Chet on July 23, 2015, at the very same hospital where Cruz had died just a little over a year earlier. With only 30 to 60 seconds of skin-to-skin time, he was whisked off to the NICU to begin invasive testing, where he was hooked up to monitors and fed through IVs.
This is my reality of having children. Healthy or not, this is how my babies have to spend their first week. When fear, suffering, and possible death await your baby on the other side, everything inside your motherly nature wants to keep them in your womb forever where they can safely survive.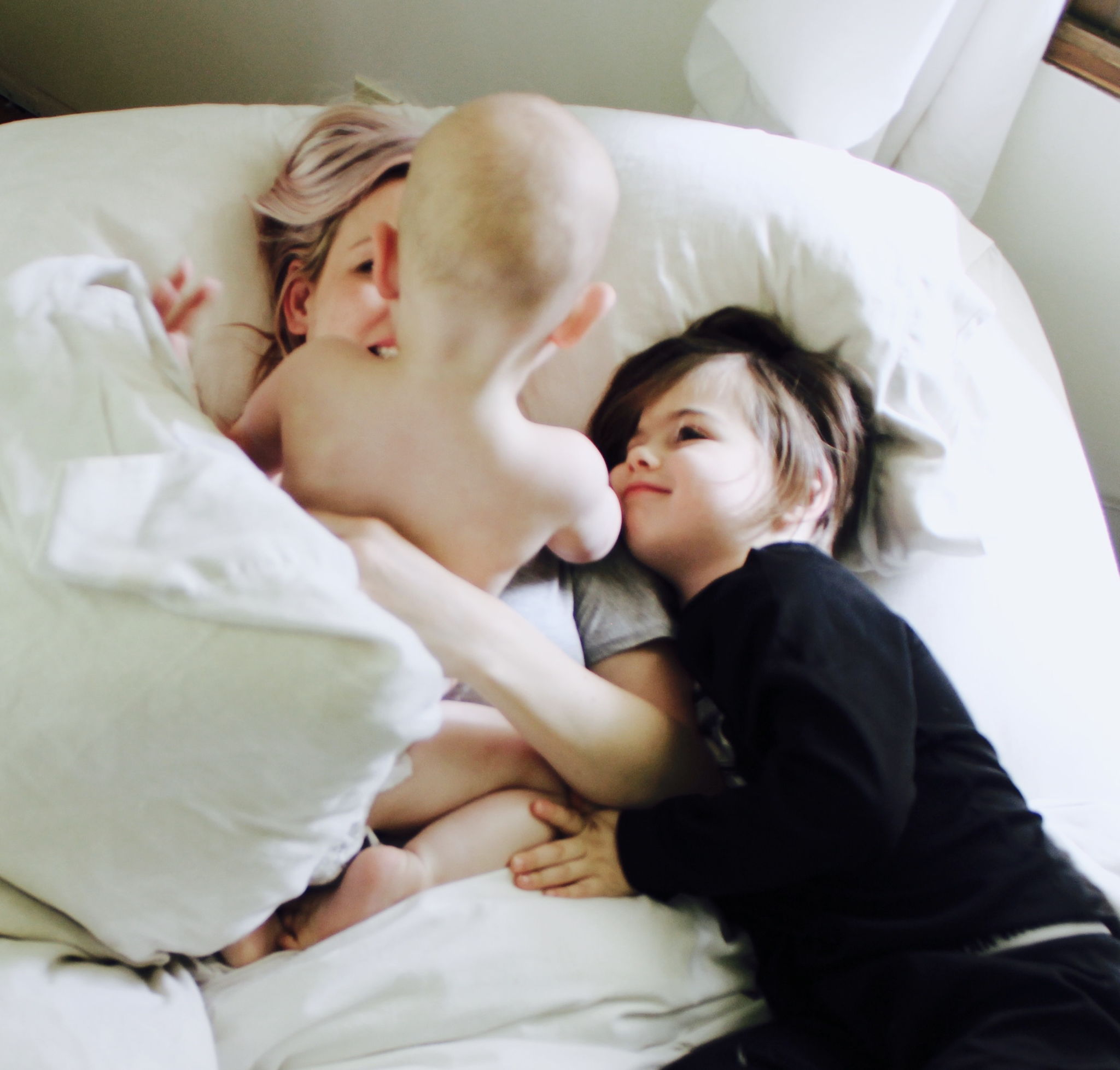 Miraculously, Valor was given a clean bill of health at 7 days old. I nursed him, held him, loved him, and took him back to our hotel. I stared at him as he breathed in the bassinet next to me, having flashbacks to that horrific night with my sweet Cruz. I had to keep telling myself that this was a new, different, healthy boy. Here I was, a carrier of a disorder that's deadly to boys, looking at my third son.
Fast forward to today. Ezekiel is 5, Cruz would be 3, and Valor is almost 2. My husband and I decided to stop having children, even though we only have two of the five we dreamed of — and no daughters. But neither of us has peace about getting pregnant again.
At this point in life, the most important thing is that the mutation in my bloodline ends with me. Even if I had a daughter, she could receive my mutated gene and pass this fatal mutation onto the next generation. I wouldn't wish this pain upon any of my offspring. Stopping the disorder is part of my legacy … even though this means I'll never give birth to the daughter(s) I've already named.
Though there's never a day that passes when I'm not acutely aware that I'm one down in the household of Strickland boys, Mother's Day brings a magnifying glass to those wounds, making everything bittersweet. But do you know what's amazing in the struggle and heartache of my motherhood? I may not be birthing any more biological babes, but losing Cruz birthed in my heart a new love for suffering children, and a forgotten dream to adopt. During our decision to stop having kids, my husband told me of his huge heart for adoption, and when we are able, we want to adopt internationally. I will mother a daughter someday … and I cannot wait to meet her!
Being a mother does not have to start with physically birthing a child into this world. Being a mother is loving, nurturing, protecting, raising, and equipping a child who — without you — wouldn't have a mother. A mother's heart knows NO bounds. A mother's love cannot be quenched. Because she just simply loves.