Everyone is Invited
by Lindsay Ostrom  
Lindsay Ostrom is a proud wife to Bjork, dog-mom to Sage, and loving mama forever to Afton. In 2011, Lindsay and her husband co-founded a food blog called Pinch of Yum. It started as a hobby, and then became a business, and today it is most widely known for its flavorful and healthy recipes. But after the unexpected loss of their son Afton in 2017, Pinch of Yum also became a place for Lindsay and Bjork to publicly share about their precious baby and connect with others over the shared experience of grief and loss. You can find Lindsay's writings about Afton on
her blog
and also on her personal
Instagram account
.  
---
"Here, let's get a picture with all the mothers!"
My heart starts racing. Technically, I had a son. He was so beautiful. Ten fingers, ten toes, and the sweetest button nose.
He was also born unexpectedly and prematurely, and he died the day after he was born. So technically, I am a mother, but also, technically, I am not.
There is a shuffle and some laughter as the Normal Moms start lining up.
My mind throws questions at me. Do they want me in this? Do I want to be in this? Is it better to just sit in the back and not acknowledge it, or is it worse to be left out?
I can't decide. I don't say anything, and neither do they, because of course they don't say anything. They love our son, and they didn't forget him, but they also didn't remember him. Not in this Normal Mother's Day moment. Why would they? He's not here, and I'm not a Normal Mom. I have a dog and a husband and a career, but my arms are empty. By all Normal standards, I am not a mother.
"Okay, everyone look here! One, two, three …"
I decide that it might be worse being left out.
When I got pregnant for the first time with our son Afton, I thought my path to motherhood would be normal. My biggest concern was what type of delivery I'd have (Medicated? Unmedicated? Midwife and/or doula? I think I'm leaning toward natural, but where is the best place to deliver? Let's weigh all the options here). Now, two years later, I know that if I am fortunate enough to have another baby, I will be under strict medical surveillance and I will never give birth outside of an operating room. And even if we get to welcome another baby, I will never, ever not miss Afton.
Isn't that how it is, though? I think everyone thinks they are on a straight path until one day they realize they're not. Infertility. Miscarriage. Infant loss. Child loss. That normal path proves to be an illusion.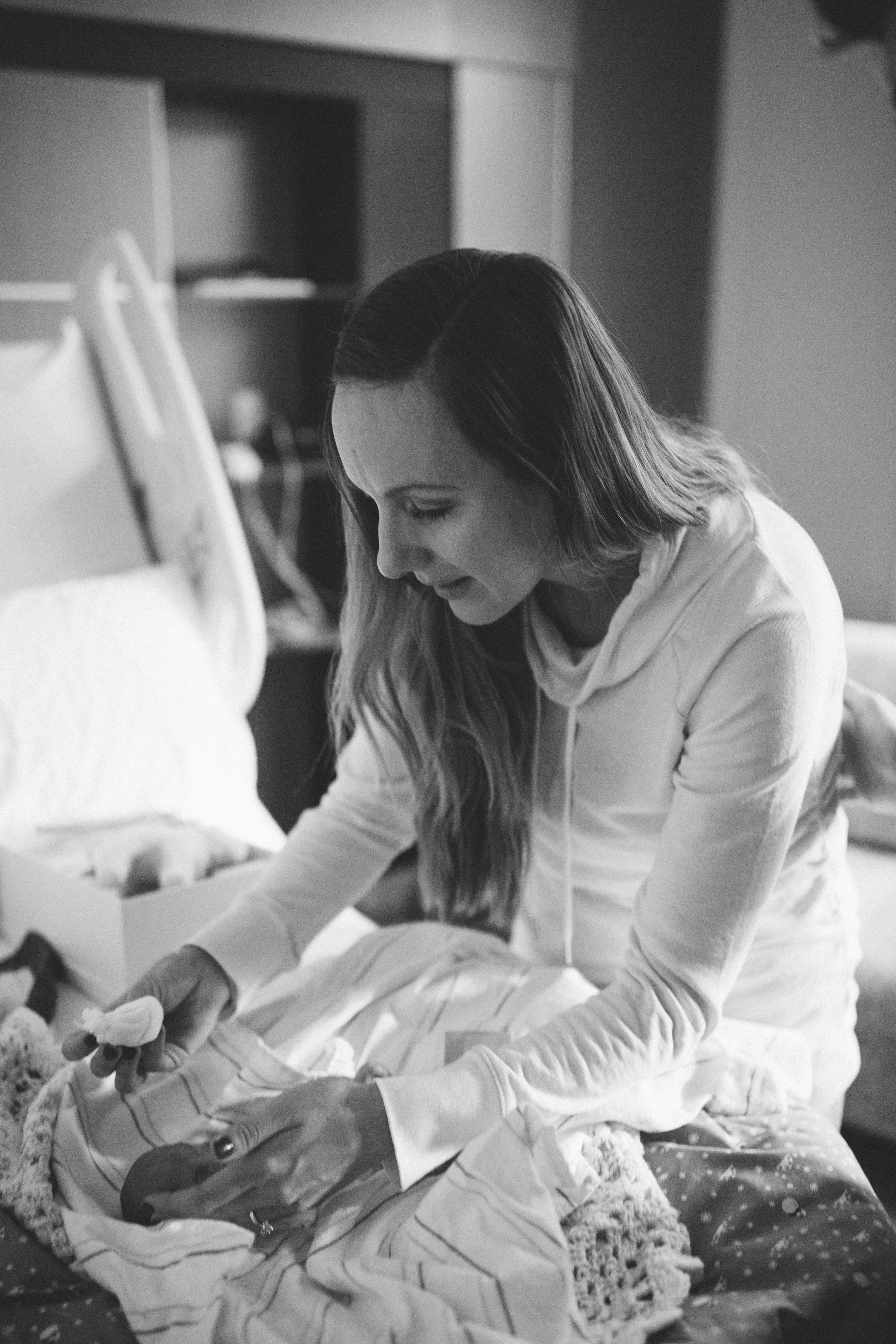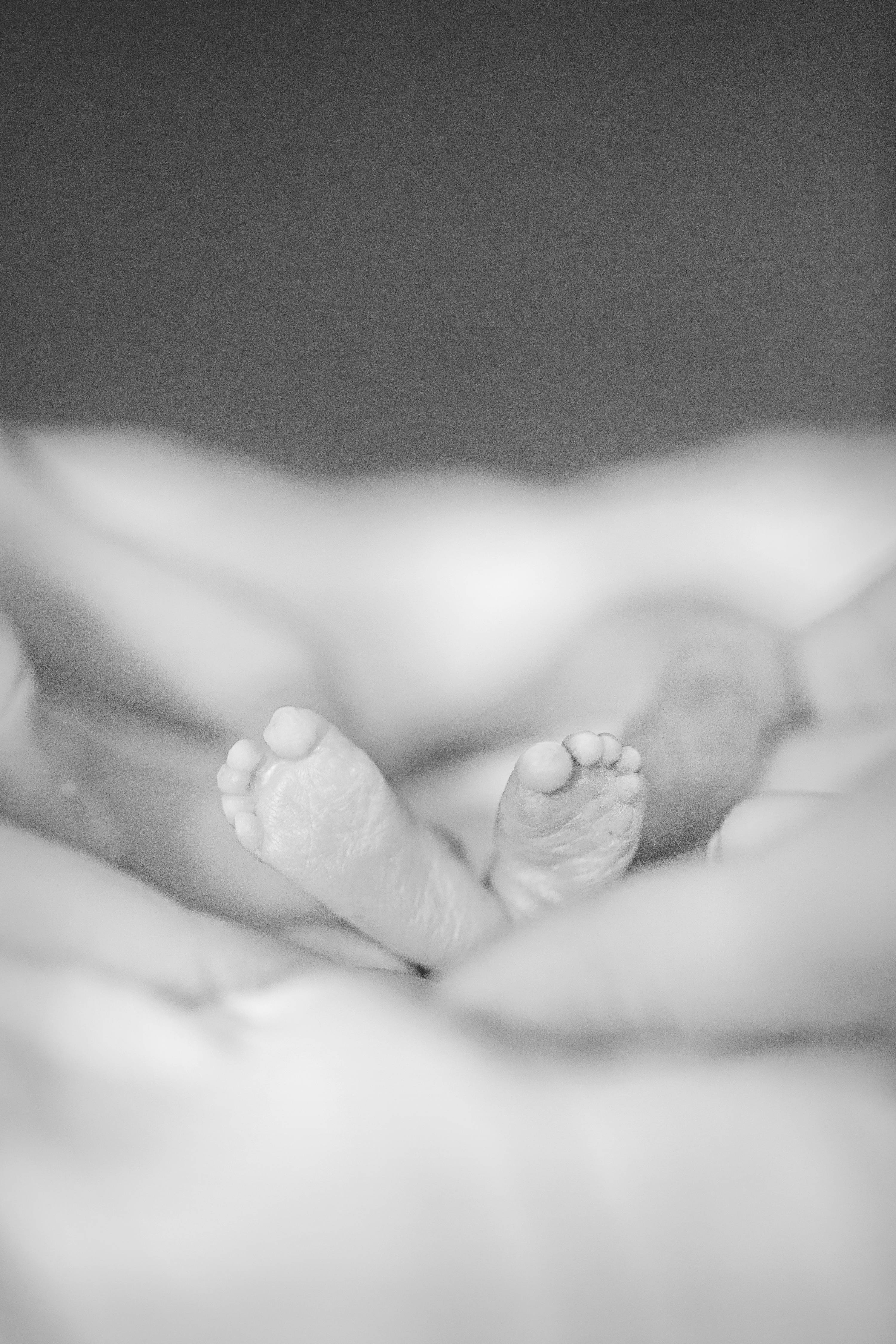 What is this dark, twisty, back-roads path that I got shoved onto? This wasn't the one I was supposed to be on. I don't like it. Take me back to the highway, please.
If you've experienced something outside of what is defined as a normal motherhood experience, you know that after loss, regular life becomes a landmine of triggers. You learn that a well-meaning "Do you have kids?" is so much more complicated than it might seem and can send you in a grief spiral for days. Regular social situations become a nightmare, because that next-door neighbor, bless her, now insists that you hold the new baby while she confidently asserts, "Don't worry, honey, you'll be next!" Watching your friends live out their normal motherhood experiences also becomes painful, because although you want every good thing in the world and more for them, it's never not hard to see someone else living out the hopes and dreams that have completely shattered in your own life. Their joy is your grief. It is a backwards mirror.
I know it's not guaranteed (trust me, I really know), but I have a lot of hope that I will make it to a stretch where the road gets a little straighter and smoother. A rainbow baby. An adoption. A new source of joy in my life that is not related to kids at all. Or a houseful of dogs, which, honestly, is also pretty high on the list.
But no matter how straight and joyful a path I end up on in the future, I will always have this tangled road of grief, loss, and love in my rearview mirror.
And that's OK. I don't have to change what happened to us and to Afton in order to move forward. I don't believe God plans the dark, twisted paths, but I believe the love of God follows us — and Afton — literally EVERYWHERE we go.
Where can I go from your Spirit?
Where can I flee from your presence?
If I go up to the heavens, you are there;
if I make my bed in the depths, you are there.
If I rise on the wings of the dawn,
if I settle on the far side of the sea,
even there your hand will guide me,
your right hand will hold me fast.
– Psalm 139:7–10
In my mind, Motherhood: Rewritten is a party, and we're all sipping on umbrella drinks, snacking on something sweet, and wearing our best spring outfits, and then someone says, "Here, let's get a picture of all the moms!"
But at this party, no one wonders if they should go up for the picture or not. No one stands in the back biting their nails, waiting to be acknowledged. No one is left questioning if they fit here or there, because this is a picture specifically for celebrating all mothers, even the invisible ones. It's a picture that can capture a layer deeper than what is seen with human eyes — broken, tangled, grief-stricken paths, and hearts that are full of love and resilience.
We can't rewrite the paths that have brought us here, but we can rewrite the story of what it means to be celebrated as a mother.
So, with that, I celebrate you — whatever brought you to this post and whatever your path is right now. As you see those around you celebrating Mother's Day comfortably from what looks like the normal highway of motherhood, it's easy to feel like you're out in the wilderness on your own. But I promise — between God's never-ending love and this rich community of rag-tag, untraditional moms, you are not alone.
There are so many of us hanging out at this party.
Here, come take a picture with us.